Can you recognize the signs of a BackDraft
Share on Facebook
Laying a supply line is a critical element to fire ground success. When fighting fires that require more water than the booster tank holds; It is vitally important to get a continuous water supply established. When laying a supply you first have to establish which type of lay is to be conducted. Which lay will you conduct? A Forward Lay, which goes from the water source to the fire. A Split Lay, where the hose is dropped from a certain point (i.e on the corner or 1st and Kinswood) and then is tied into and taken to the water source. A Reverse Lay, which is from the fire back to the water source. The key element is for the Driver/Operator to be trained in how to do all of them and your departments procedures on conducting them. Mistakes that are often made on the fire ground are Driver/Operators that lay their line down the middle of the street or block  intersections that other apparatus need to come through. Driver/operators have to figure out a way to get the hose to one side of the road. I do understand there are times it is not possible. The mindset of the Driver/Operator has to be on establishing water supply quickly and  other incoming apparatus and the roles they play in achieving fire ground success. One of the tips that I will offer is when laying a line to one side of the street if there is firm ground and/or a sidewalk I will put my tires on the edge of it and lay it. I have found this practice to be very helpful when laying supply lines to other apparatus.  Some Driver/Operators take laying a supply for granted, but I encourage you to practice and train on these skills. Don't be the firefighter who jammed up the scene because of  a poorly laid supply line.
Image Courtesy of Fire Protection Publications/IFSTA
Share on Facebook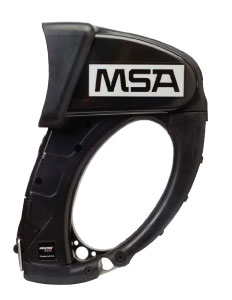 The next time you go out on your apparatus to the grocery store or just sitting around the fire station take out your TIC and start learning to read the contrast in the pictures. Take one hot and one cold item and sit them in a room of a different ambient temperature. While at the grocery store scan the store learn to make out shapes and sizes as oppose to temperatures.  You will be amazed at how much better you become reading the picture on your TIC. This drill was inspired by the instructors from Safe-IR who conducted a Thermal Imaging Class for my department last year. Thanks to Bob Knabbe, and Tom Decker.
Share on Facebook
      In today's Fire Service, we have members that step up into a role that they are not normally in. A Firefighter stepping up to the Driver position and is the "acting" engineer for the shift. The Engineer that moves to the right side of the truck for a shift. Or the Officer that goes from the truck to the Battalion Chief for a shift.
     My question to all who have, or could possibly have, the opportunity to "act" in a position above their normal rank, is will you serve or will you act? Now some may be wondering if there is a difference and I will tell you that yes there is.
            Someone who "Acts" in a position above their normal rank goes around with a chip on their shoulder and lets everyone know that "they" are the one in charge and making the decisions. They treat the members they are with, in a different manner than normal. They get a very different attitude than they would normally have and let the honor of being in a higher position, even if it's is only for a few hours or a shift, go to their head. They make the personnel perform duties and do not offer to assist. They hover over and have micro-managing tendencies. They forget that one day the very people they are "acting" above may one day succeed them.
            Serving in a position one would not normally be in, takes on a much different role. One who steps up and "serves," treats their personnel with respect and gives them opportunities to step up into their position. If you are serving, you are providing a service to the community and your department. You take on the responsibility with great pride and honor. You take the role seriously and make absolutely certain that you do not do anything to make yourself, your crew or your department  look bad. They offer to assist their crew with tasks but at the same time they do not micro-manage their personnel.
            If you have a tendency to "Act," I would ask you to consider your actions and how they affect the rest of the crew. Make a conscious attempt to change your ways so that you may "serve" in the position. Be aware of how you conduct yourself and remember that YOU in the position you step up into, set the tone for your crew. You decide whether or not your guys are going to respect you as a leader and do what you ask them to without question.
            I would like to end with a quote from a movie that I would like everyone to remember:
"Attitude reflects leadership."
Share on Facebook
The next time you're at the firehouse take your SCBA and name all the parts and how they function. Find out all the ways they could fail. If they failed how would you overcome them? It's your life and you depend on that SCBA in a fire. How well do you know it?
Share on Facebook
We all know that you have to drive safely and slow down to Arrive Alive. I want you to ponder a few things when you arrive on the scene of a call: Will you pull directly in front of the driveway? When arriving at the scene of the accident do you place your apparatus to protect you and your fellow firefighters from on coming traffic? When arriving as an engine company do you take the address or do you leave room for the truck? If you're rural and depend on Tender or Tanker, depending on the coast, do you leave room for those apparatus to dump their load and come back?
These are a few things that you should ponder as an apparatus operator. In the coming weeks we will discuss placement of many different apparatus.  So the next time you arrive. Where will your position be?
Photo was taken by FF Alex Glover CFD
Share on Facebook
When conducting Fireground searches two components for a successful search are communication and technique.  Using your basic left hand/right hand search patterns and communicating  leads to a safer, faster, more efficient fire ground search. While doing an evolution in a training class my partner and I went upstairs and entered what I thought to be a small room. I started on a left hand search pattern stretched out as much as I could with a New York hook in hand.  When I searched out with the tool I hit what appeared to be another wall. I instructed my partner to stay at the door, and told him it was a small room and not enough room for two to search. My partner continued to communicate with me as I swept the room. The room had been cleared in about fifteen seconds.  So when conducting your fire ground search remember the basics of left and right hand search patterns and communication. Talk to your partner as to what you feel and what you see. A standard 10×12 bedroom should take about 30 seconds to clear. When approaching small rooms or tight hallways communication is paramount. We do not want to get to many firefighters committed in to a smaller room or jammed in a hallway and the incident turn south.
Share on Facebook
This is a simple drill that I learned a while back. I find it useful when we get new guys to acclimate them to the SCBA. It is also useful for the guys that have been around for a while and  has the ability to humble some of the "Veterans" who think they have it all and are "good to go."  There are a few different versions that I have come up with over the last few years. Please feel free to comment on your likes, and dislikes for the drill and I will post the other versions over the next few weeks.
Equipment needed:
100 Ft. of 1 3/4 hose
1 1 3/4 combination nozzle
1 Complete SCBA
1 Male and 1 Female coupling (either 1 section of hose connected to itself or an old set of couplings.)
Full PPE and something to cover the face piece.
Hand Tool of choice
Drill:
Lay the hose out and make a maze. Use your imagination. There are almost no limits to how you can set this drill up. Dis-assemble the SCBA and place the cylinder in one spot along the hose and the harness in another.
"Black out" the face piece. We used a commercial smoke trainer but you can use wax paper, press-and-seal or another type of material. I do not recommend using your flash hood turned backward due to it potentially getting in the way on the later parts of the drill. Have the Firefighter put on full PPE. Starting at the open female coupling, have the firefighter follow the hand line until they find either the cylinder or harness, whichever you put inline first.
When found they must continue on till they find the other piece.
Once they have found both the cylinder and harness, have them assemble both pieces. This is the part that messes up most people cause they get frustrated when they try to place the connection on the cylinder.
Once they get the SCBA assembled they will go on air and continue to the end. Once at the end they must be able to tell if the nozzle is open or closed and on fog or straight stream.
They can now come off air but stay on the ground. Hand them the attached couplings. Explain to them that they got separated from the handline but have found it again. They are not sure which way to go to get out. They have found the coupling and they must tell which way is out.
This is a relatively simple drill that doesn't take much time at all to set up and involves a minimal amount of equipment.  Thank you to Firefighters Greene, Johnston and Sorenson for their assistance in setting up and performing this drill. I hope everyone can get some use out of the drill. Let me know what you think once you have tried it. Give me some feed back about what you liked or disliked and if you have anything to add to the drill. Take care and be safe.
Share on Facebook
Many times we respond to fires where one attack line can handle the fire. If one attack line is all that is needed, is it truly safe? Should there always be two lines pulled? If so,what is the second lines job? Where is it going?  [polldaddy poll=2672518]
Share on Facebook
If any one is having trouble posting comments, please E-mail us at firefighterbasics@gmail.com. Sorry for any trouble you may encounter in the mean time.
Share on Facebook
To the "rookies" that may be reading this, to you, I say welcome to your new family. You are in for an interesting time. Fun, sorrow, good times and bad. As soon as you find out what shift you are going to, go in the shift before you start and "break the ice" and visit with the crew for a while. This way the first day won't be as awkward as it could be. As the new guy, you need to be the last one to sit down with your plate and the first one up from the table. You need to be the first one to pick up the broom and mop and the last one to sit down when it's all done. Get to the station at least 15 minutes early. The very first day, don't wait for someone to tell you what to do. Go to the officer and introduce yourself. This can go a long way to show you are eager to learn. On the other side of that, don't be too big of a pain in his side. When they introduce you to the rest of the shift at roll call and find out what rig you will be on, go to the engineer/ chauffeur and ask what he would like you to do. Depending on your department, after you find out what seat you are riding in, check your gear and SCBA to make sure they work. After that, there may be chores to be done. Even when the other member of your crew go in to the day room and turn on the TV or sit around and talk, stay in the bay. You don't know where everything is on the truck yet. Go around the truck and look at every piece of equipment. Know where every last item is that you may be asked to get. Take a note pad with you and make a list of everything. When your fellow crew members are knocking off for the night, pull out your note book and go over what you put down. For what it is worth, if you have doubt about something, ASK! Never be afraid to ask a question about anything. It will only make you look bad later on if you pretend to know something and end up having to prove it in front of your crew.
Bide your time as the new guy. Do what is asked and whatever you do, give the senior members of your station the respect they deserve. Don't give them grief about, "Why am I doing this again," or "Why aren't you doing anything." The quickest way to get on your shift mates bad side, is to give them attitude about anything they ask of you.
Now I am not saying be a little submissive bitch and let them throw you around like a rag doll and act as if you have no spine. There is a time and place for everything. Do not blow up in front of everyone but go to the person you are having a conflict with, of course after you take a few minutes and calm down, and ask them what the deal is. Who knows, they may have once had a bad rookie and now does not like rookies. This is common and they do not mean it personally towards you. You just have to make sure you show him that you are not the "other guy" that gave them a problem before and that you are willing to do what is asked of you and you are not going to complain about it.
As the "rookie" from day one you need to just take everything in. Be a sponge. Soak up as much information as you can. And like a sponge, if it starts getting dry, turn on the faucet, i.e. ask more questions, and soak up some more. Some crews are more receptive to rookies than others. Now keep in mind they are still going to mess with you but hey, that's part of being the "NEW GUY!" Just hang in there and go with the flow. They will ride your butt and not let up. By hanging in there and showing them you are willing to do the tasks they ask you to, you will show them that you are dedicated to being a part of their crew. You can make or break your career in the first few shifts.
Share on Facebook